Bushcrafters – the next 6 months
The last 6 months have seen Bushcraft being introduced to more child, adults, families, school & groups!  The feedback has been fantastic, and I have had a brilliant time developing sessions and training methods to increase our capacity.  For the last 6 months I have been eating & sleeping Bushcraft as a full time Instructor and it has truly been the very best decision.  I have tried to split myself in half and continue with this fantastic growth, but I can't throw an axe backwards very well. 
There are a lot of outdoor educators that are doing wonderful things and lots that are, well what do they say, 'imitation is the best form of flattery'!  So I have decided that the next six months and beyond need to undertaken now.  By using the last 8 years of training and development and giving everyone that wants to help, learn or develop the opportunity.  
What have I got out of Bushcraft?
I am healthier above all; I am in less pain and have lost two & half stone.  I am out in the elements, have less colds, meet lots of great people and have a job that I love doing.  Its tiring and its fast paced but that just means the time goes quick and there are lots of chances to see progress.  I have the opportunity to take what was once a pastime into a career, when works this good it's hard using the word WORK!!  
What would I like to do next?
To get the younger generation off their computers for at least *2 hours a week and outside and experiencing the outdoors.  To increase the adult courses and develop more opportunity to establish best practice training modules so adults feel better equipped to use these skills to reconnect young people to the outdoors. To run adult courses to help adults, unwind and reconnect to nature and have fun!!!  Lets run hen or stag parties, lets run adult for fun sessions, lets run adult mental health sessions.  Adults often attend the children's parties I run and say I wish I could have a party.  Well why not why should the children have all the fun???
How will I achieve this?
By analysing the developments and increase in the need of outdoor learning I have written a CPD training course for teachers.  However, looking at the demand for training it is very clear that this should not just be a course for teachers. 
This week will see the training course open to everyone!!! If you would like to learn how to teach Bushcraft skills and learn using practical tried and tested skills, then Back to Basics Bushcrafters CIC will deliver this.  I did not have a position in a school when I was training.  It's such a misconception that you need to work in a school with children to then train children in the outdoors.  I have been challenging that view for 6 years and lots of the time having some heated debates and it's not necessary and let's turn that on its head!!  What you do need is good quality training, a company that wants you to succeed just as much as you do and one that will provide you with the knowledge to develop risk assessments and help you run a safe practice! And an Enhanced DBS check!! Just saying!!!  
Do you want to increase your skills as a teacher in a school to deliver outdoor education? 
Are you an individual who would like nothing better than to run Bushcraft sessions to compliment the sessions you already deliver? 
Would you like to train to run your own Back to Basics Bushcrafters CIC sessions as a Bushcraft leader?   
If you are reading this and thinking I would like to help at a local club first and see what its all about.  Please get in touch, pick up the phone and give me a ring all out leaders at the present clubs are provided training and it's a great way to see what its all about. 
*Exeter University have just published a scientific paper detailing the results of 120 minutes outside.  The paper reinforces what I already know first-hand however personally I am very pleased the authors have undertaken such a review and the results are so achievable.
www.bushcrafters.club/bushcraft-leader-training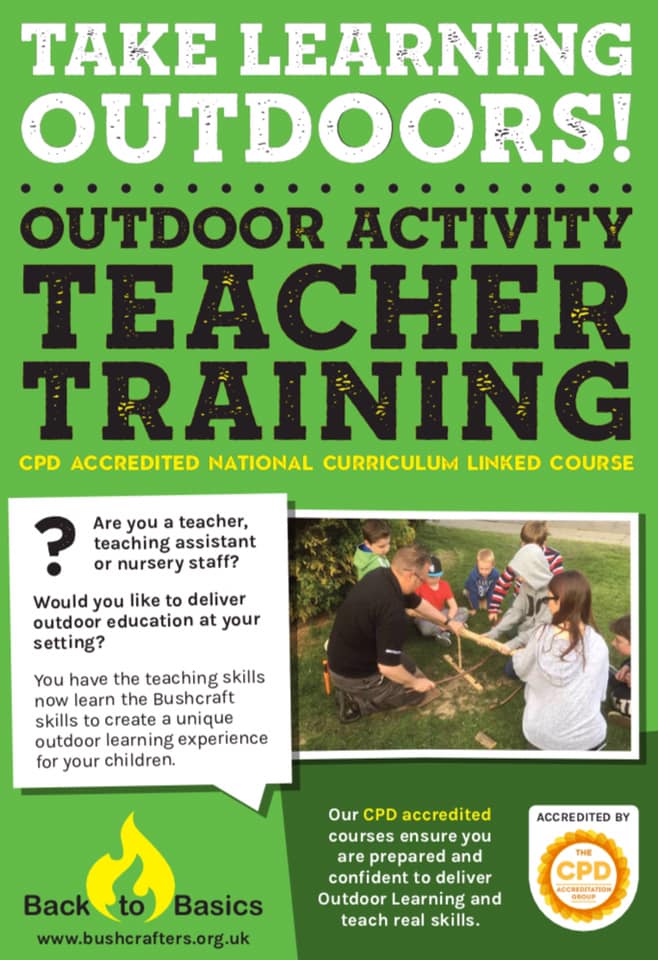 The Bushcraft Man runs Back to Basics Bushcrafters CIC. 
Please visit our main website for information on our Bushcraft Clubs, Community Projects, Curriculum linked Outdoor Learning for Schools, Training Courses and Volunteering opportunities.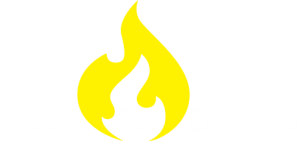 © Back to Basics Bushcrafters CIC. | 
Privacy Policy
website by Plant Creative
Mail
info@thebushcraftman.org
© Back to Basics Bushcrafters CIC.
website by Plant Creative