Minecraft Meets Bushcraft!!!
GREAT WEEK FOR BUSHCRAFTERS!!!
This week has seen Back to Basics Bushcrafters CIC have one of its busiest!!!  An amazing 683 children, young people & adult have been experienced the outdoors under our instruction.  That is so FANTASTIC and I am really proud of achievement.  Doing some number crunching it worked out to 853 hours outdoors!!!  Please like our Facebook page www.facebook.com/bushcrafters/  to be kept up to date on all we do.  
THINGS ARE SEND TO TEST YOU!!!
This week has also seen me doing a First Aid course, the lap top broke and i had to revert back to the old fashioned way.  It was a good test for the memory as we do get so used to using technology and we depend on it.  The brand new computer purchased that evening also broke!! Arghhhhhh!!!!!!!!  I returned the faulty laptop and I brought 2 items today in return, a new lap top and a microwave.  If this laptop broke I could cut it into pieces, nuke it and return both in one box.  Thankfully it has not come to that and the sales guy in Hughes had a bit of a chuckle.
So I have been thinking rather than the ramblings of me I would add loads of extra training modules and excerpts to please Bushcrafters.  Then my mind wondered on why I was so annoyed, frustrated when my computer broke.  Why am I so dependent on them?  I survived, I ran the course with no over head projector just like I do when delivering the outdoor program.   Can I really moan about the children as only seem to have wonderfully developed thumbs when they use a knife!!!
WE CAN NOT MOAN ABOUT COMPUTERS!!!  OR CAN WE!!
Then I pondered some more and it dawned on me I was just as bad.  I was lost and the sweat was beading when it broke.  I did not have the O well I don't like computers anyway attitude.   So I looked back at my old events and there it was Minecraft Meets Bushcraft!!!  The Bushcraft activity that i used to do many many years ago.  I would have fun telling the children that their computer game was really rather rubbish and that I would spend the next few hours with them convincing them I was correct!
My son introduced me to Minecraft and I had a user name and log in and all that goes with an online computer game.  You would hit trees!!!!!   Yes hit trees!!!!  As this would help you craft an object of choice, I then understood why children were coming to the clubs and punching trees.  They had not been watching Rocky they had been playing Minecraft!!!  All made sense and they hurt their hands because in Minecraft they do not use saws, axes or knives they punch things!!!!
I tried to make a hammer on the crafting table but i was really awful at it.  Something about my thumbs not being strong enough I out it down to.  So in frustration I went outside and made one out of wood and brought it back to my boy.  Then we tried to make a fishing rod!!!  That was a disaster so I went outside and made one and brought that back inside to Nathan to have a look at.     He was not really impressed and said lets get 3 sticks and some string and make a bow.  Ummmm why don't we tie the string to the other side of the rod and pull back and see if we can launch an arrow?  It did not go very far but it certainly went further in reality than the computer one did!!!
Before I go on I am using the name Minecraft, we have no affiliation with the company and not trying to assume I have.  They are obviously a very good company and very good at what they do.  They entertain hundreds of children every day.  I am just really bad at it and it would be nice if they could develop a policy of getting the children's whole hands to develop.  I was doing so well with the disclaimer until I added the policy bit!!!!
So I ran a few sessions teaching children how to use an axe, saw and knife to make a hammer, fishing rod, bow & arrow, fire, cordage and have a great time doing it.  Some even said Bushcraft was better!  However for the sake of the disclaimer they all really loved the real Mincecraft still!!!!
Well its being brought back this summer as hopefully the children & myself will remember not to get to bogged down on using computers to support our instant gratification society.
Minecraft meets Bushcraft!!!!  Join the fun today!!!    www.bushcrafters.club/bookit
If you would like more information on courses or volunteering at a club please get in touch.
The Bushcraft Man runs Back to Basics Bushcrafters CIC. 
Please visit our main website for information on our Bushcraft Clubs, Community Projects, Curriculum linked Outdoor Learning for Schools, Training Courses and Volunteering opportunities.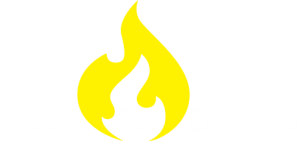 © Back to Basics Bushcrafters CIC. | 
Privacy Policy
website by Plant Creative
Mail
info@thebushcraftman.org
© Back to Basics Bushcrafters CIC.
website by Plant Creative